Ritterwebshop Dragonheart
Seit mehr als 20 Jahren ein Begriff in Europa!
Meine Bestellung
0 ProdukteProduktProdukte
Bestellung anzeigen
Produkt zur Bestellliste hinzugefügt
Zurück zur Übersicht
Herr Der Ringe Axe von Gimli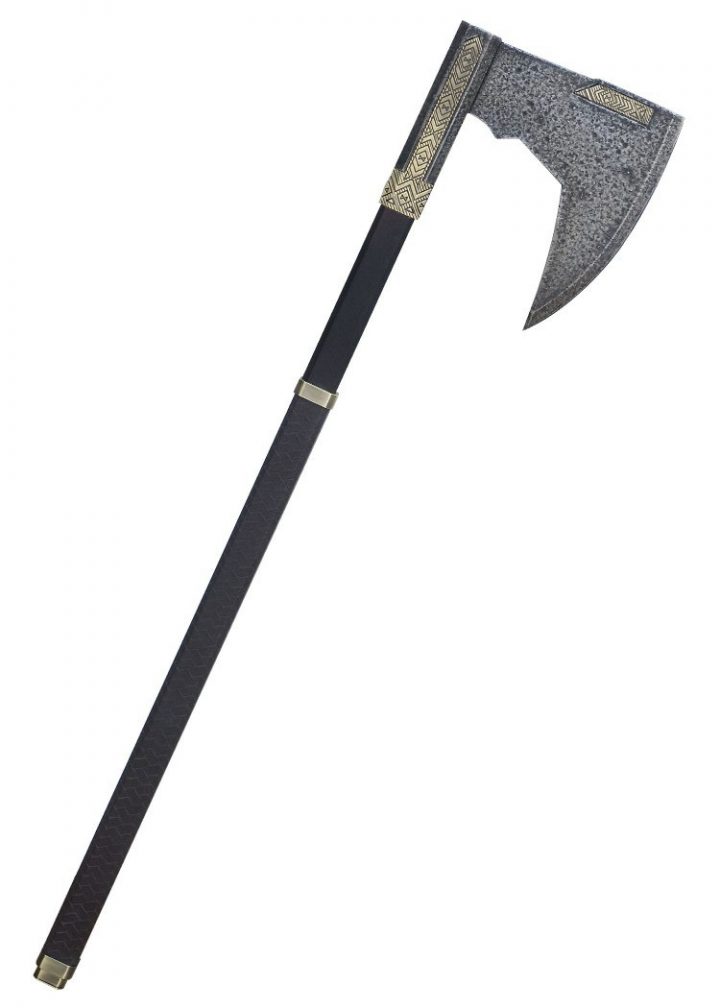 Herr Der Ringe Axe von Gimli
299.99
Zur Bestellliste hinzufügen
Produktcode: DHBMUC-2628
Lord of the Rings - Bearded Axe of Gimli!
Officially licensed movie replica from The Lord of the Rings, by United Cutlery
With over 100 million copies sold in over 40 languages, millions have grown up with The Lord of the Rings, the classic epic tale considered by millions to be the greatest fantasy-adventure story ever told. J.R.R. Tolkien's phenomenal epic trilogy chronicles the struggle between good and evil for possession of a magical ring. The book trilogy was named the most popular book of the 20th century and has been presented in a series of feature films from New Line Cinema.
The dwarven kind carried many axes, but none as powerful as the Bearded Axe of Gimli. This authentically detailed collectibles is an officially licensed reproduction of the axe wielded by the fearless dwarf warrior in The Lord of the Rings movie trilogy. United Cutlery, industry leader in fine movie reproductions, has meticulously recreated the prop axe using only the finest grade materials and craftsmanship. Close attention to detail was a top priority.
The blade is crafted from tool steel and features brass engraved decorations and a weathered steel finish giving it a battle-worn appearance. Each replica includes a custom display plaque and is marked with the appropriate copyrights to ensure authenticity.
Details:
- Material: tool steel axe head, wooden handle with metal fittings and genuine leather-wrap, brass details
- Overall length: approx. 87 cm
- Blade length: approx 21 cm
- Wooden wall display
- Manufacturer's Product No.: DHBMUC2628