Ritterladen Dragonheart
Der größte Rittershop von Europa
Meine Bestellung
0 ProdukteProduktProdukte
Bestellung anzeigen
Produkt zur Bestellliste hinzugefügt
Zurück zur Übersicht
Celtic Ritual Raven Knife HVMO-3009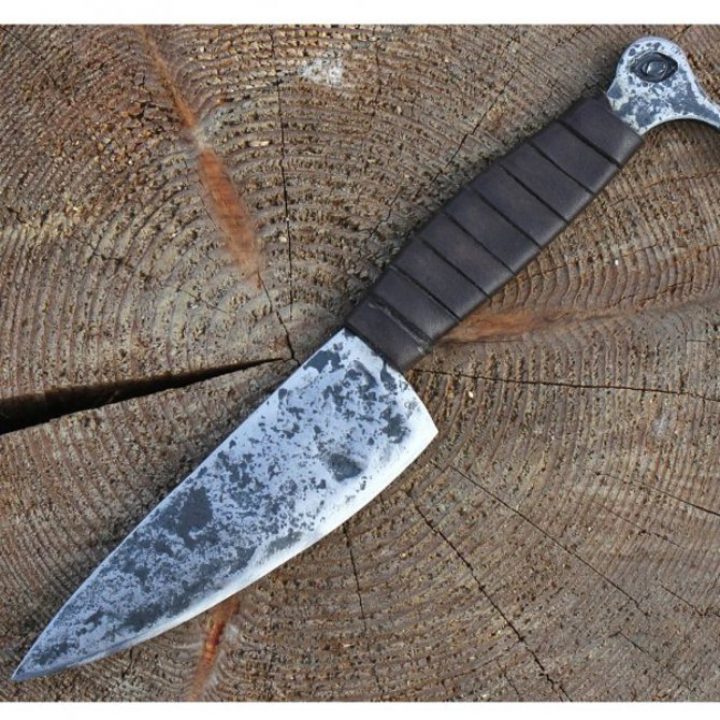 Celtic Ritual Raven Knife HVMO-3009
Ab 30.00 €
Zur Bestellliste hinzufügen
Produktcode: HVMO-3009
Sharp blade edge
23,5 cm overall length
12 cm blade length
215 g weight
Symbolic meaning of the Celtic raven:

Because raven´s dark coloring and gruesome dietary habits, ravens were emblems war and death, and sacred to the gods and goddesses of the battlefield, most notably the warrior-god Bran and the war-goddess Morrigan. The raven acted as psychopomp, tasked with escorting the souls of the dead into the Otherworld. The ravens were sometimes viewed as the reincarnation of slain warriors and heroes. Due to their close relationship with the gods, ravens were used for divinatory purposes and considered quite literally as the voices of the gods- the Otherworld deities Lugh and Midir are both accompanied by pairs of magical ravens. (This symbolism is echoed in Norse mythology, where the raven is the messenger of the father-god Odin) Images of three interlinked ravens are emblems of the triple goddesses of sovereignty, particularly the Morrigan.