Ritterladen Dragonheart
Der größte Rittershop von Europa
Meine Bestellung
0 ProdukteProduktProdukte
Bestellung anzeigen
Produkt zur Bestellliste hinzugefügt
Zurück zur Übersicht
Schwerd des 15th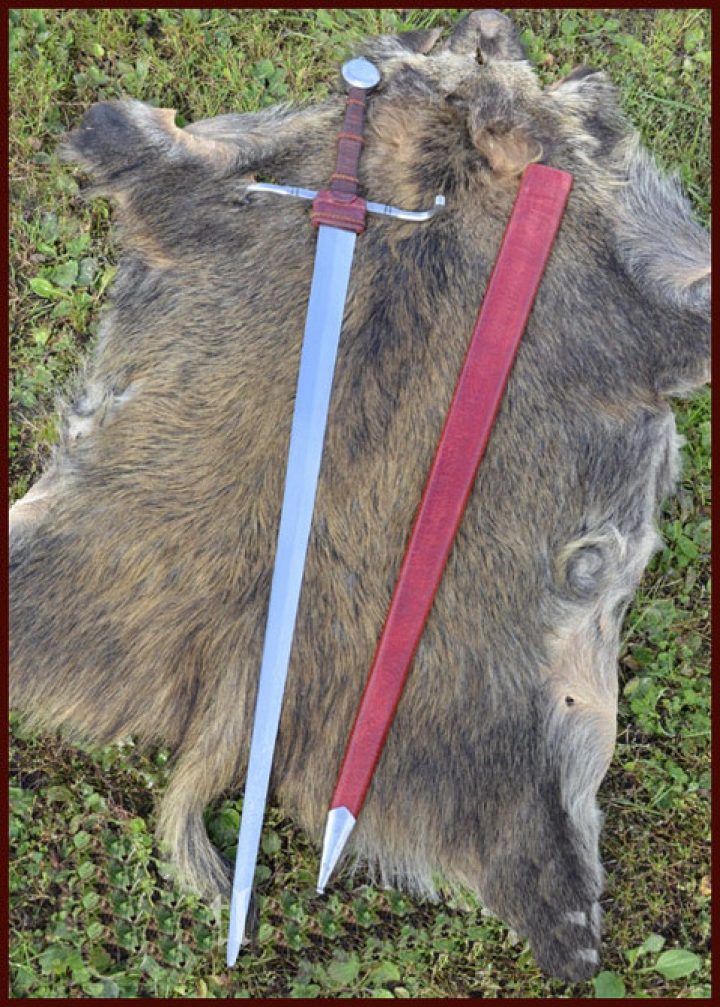 Schwerd des 15th
179.95
Zur Bestellliste hinzufügen
Produktcode: DHBM-0116341618
15th Century Hand and a half Sword.
The late medieval original of this replica is still in a very good condition and can be seen in in the Musée de Cluny le monde médiéval the National Museum of Medieval Art in Pais. It was made in the late 15th century and is originates most probably from a south German sword smithy.
This reconstruction of this late medieval sword is forged by hands. The guard and the flat pommel are made of iron. The spring-steel blade is forged up to the hilt and screwed with the pommel. The wooden gip, as well as the crosspoint are leather covered. The blade has got a diamond crosssection. The edges of the blades are not sharpened.
The sword comes with a leather-wrapped wooden scabbard.
This is the regular version of this sword.
The same sword is also available in a practical version featuring a blunt blade and a rounded tip: code DHBM-0116341606.
Details:
- Blade Material: Springsteel EN45
- Total length: approx. 118 cm
- Blade length: approx. 92 cm
- Width of blade at guard: approx. 50 mm
- Point of balance: approx. 10 cm
- Including black leather-wrapped wooden scabbard
- Regular version, also available a blunt practical model: code DHBM-0116341606
- Weight (sword only): approx. 1750 g