Ritterladen Dragonheart
Der größte Rittershop von Europa
Meine Bestellung
0 ProdukteProduktProdukte
Bestellung anzeigen
Produkt zur Bestellliste hinzugefügt
Zurück zur Übersicht
Johanniter Waffenrock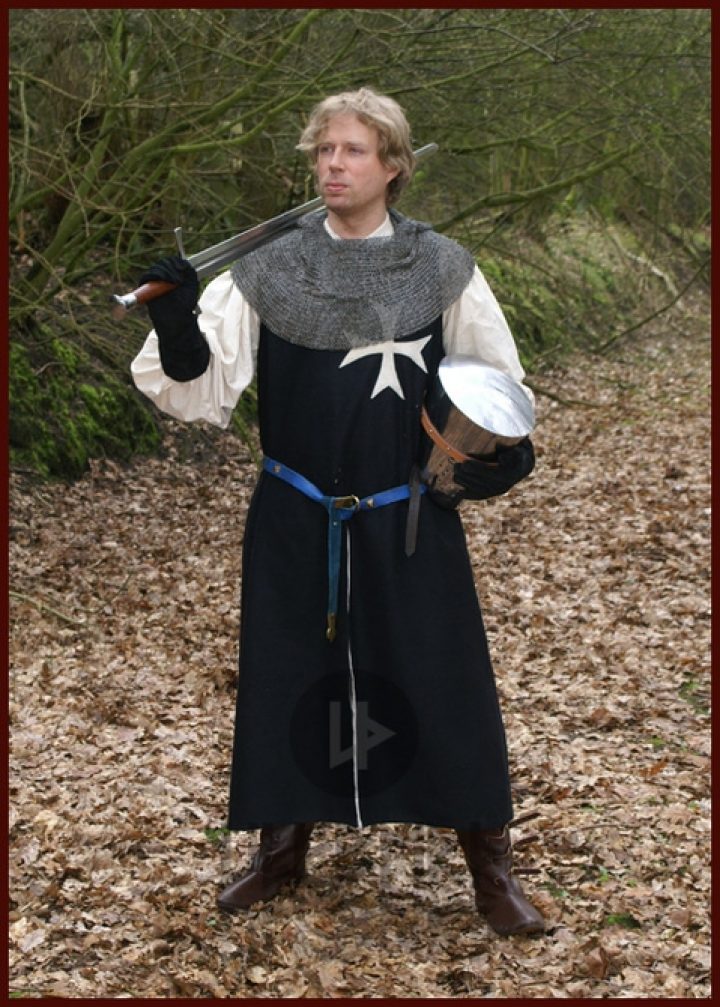 Johanniter Waffenrock
115.95
Zur Bestellliste hinzufügen
Produktcode: DHBMULF-CL-10
Hospitaller Tabbard.
The Knights Hospitaller (also known as the Sovereign Military Hospitaller Order of St. John of Jerusalem of Rhodes and of Malta, Order of St. John, Knights

of Malta, and Chevaliers of Malta.


Hospital founded in Jerusalem in approximately 1080 to provide care for poor,

sick or injured pilgrims to the Holy Land. After the Western Christian reconquest

of Jerusalem in 1099 during the First Crusade, it became a religious/military

order under its own charter, and was charged with the care and defence of the

Holy Land. Following the conquest of the Holy Land by Islamic forces, the


Crusaders wore tabards (from the French tabarde) also known as surcoats over their armour, usually emblazoned with the cross denoting the knight fighting for the liberation of Jerusalem.


Our tabards are very wide. We have not skimped on material.

Sturdy.

There are slits in front and back.



Details:

- length: approx. 131 cm

- chest circumference: approx. 130 cm

- hole for head: approx. 68 cm (circumference)

- weight: approx. 1.1 kg

- colour: black with white, Hospitaller cross

- material: 68% wool, 10% polyester, 10% polyacryl, 12% other fabrics

lining: cotton (minimum 85%)



Material: 68% Wolle, 10% Polyester, 10% Polyacryl, 12% sonstige Fasern

Innenfutter: Baumwolle (85% Mindestgehalt)



Care instructions: hand wash in cold water.